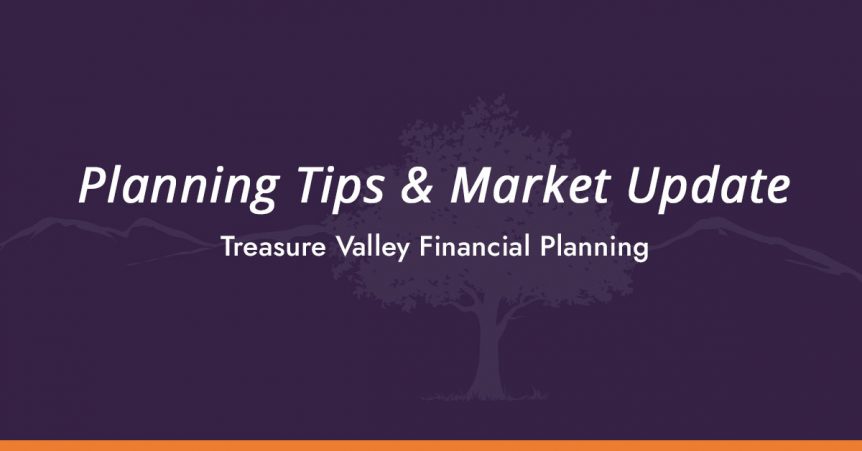 Markets & Model Changes – January 2022
I hope this message finds you well!
Our investment philosophy is to protect and grow client accounts. With that in mind, one of the market indicators we watch raised some warning signs over the weekend. In an abundance of caution, we have partially de-risked many of our portfolios, meaning we sold some stock positions and increased our cash position. As always, we will continue to monitor data as it becomes available and adjust our portfolios as necessary. With any luck, this will be a short-lived bout of turbulence soon forgotten.
Markets are seeing frequent surges of volatility, which is stressful, especially if you're checking your portfolio often.  Could these jitters turn into a correction where markets drop 10 percent or more?  Absolutely. However, we want to remind you just as quickly as markets drop, they can rise again.
Since 1974, the S&P 500 has historically gained 24 percent one year after the bottom of a market correction.  This tidbit of information doesn't mean that the past can predict the future, but it can be a useful guide.  History rarely repeats itself, but it often rhymes.
The volatility we've been experiencing as of late is the result of persistent uncertainty as to what steps the Federal Reserve will take to combat inflation.  Investors are awaiting the results of the first Fed meeting of the year, which concludes on Wednesday.  The outcome of this meeting could set the tone for the rest of the year.
Adding to the uncertainty and fear is what appears to be a potential deterioration in corporate earnings.  A wave of earnings reports is forthcoming, so we shall see.
Finally, geopolitical tensions are a concern.  Specifically, the situation between Russia and Ukraine. While this is important for many reasons, these types of conflicts typically have a short-term (if any) impact on global economics and markets.
Final Thoughts
While there are many reasons for concern, we remain optimistic.  We expect volatility to persist over the near term, but we also expect the economy to remain strong.
I appreciate your trust and confidence as we navigate these choppy waters together.  We have been through a lot in the past, and I am confident we will continue to work through these challenging times again with success.
Kind regards,
Your TVFP Team